FAQ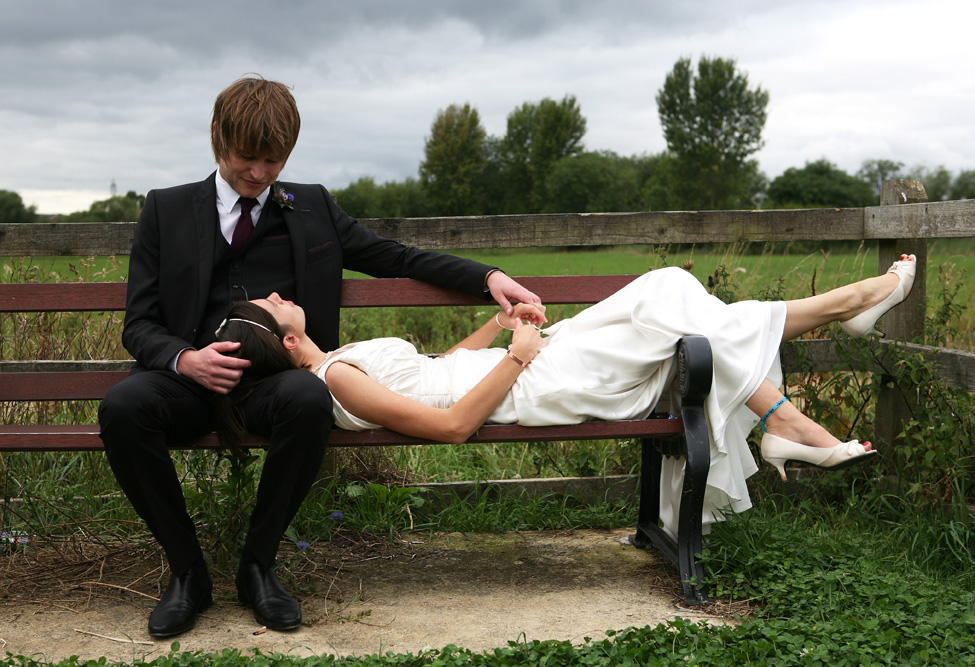 What is the advantage to having two wedding photographers from the same company shooting simultaneously?
There are many advantages!  Two wedding photographers can shoot from two different angles or locations—we can literally be in two places at once, to capture all the action. Two wedding photographers may also shoot from two different perspectives, even if shooting the same scene.  One might tell the overall story while the other is shooting an artistic detail of the same story.  Having two skilled photographers can allow many more details of your wedding to be captured.  A wedding photography team can also be good insurance in case a guest steps in front of one photographer or a camera fails during a critical moment—there will still be another professional ready for action.
What kind of wedding photography style does Orchis Weddings do?
We have a photojournalistic style combined with natural posed portraits. We  capture your day unobtrusively, preferring to naturally blend in with friends and family laughing, smiling, crying of joy and dancing. We usually spend a small period of time, around 30 minutes, alone with the bride and groom to get some more creative shots.
Why is Orchis Weddings so interested in natural lighting?
Natural lighting is the best kind of light.  Wedding photography involves fast-paced, constantly changing situations. There may not be enough time to set up elaborate artificial lighting in every situation and location.  The less time the photographer has to spend setting up lighting, the more time he or she has to shoot your wedding.  Natural light is at its most beautiful and flattering in the couple of hours after sunrise and before sunset, but a great photographer can find nice lighting and create interesting photography at high noon, and yes, even indoors.
Where is Orchis Weddings based?
We mainly work in Düsseldorf, London, Italy (we cover mainly Rome, Garda Lake, Tuscany, Puglia) and India (Bangalore). We are available to travel worldwide for destination weddings.
What are the costs of the various levels of coverage?
Just like a bride choosing her dress, we believe a wedding package must be tailored to the couple's wants. To ensure we capture your day the way you want it, Orchis Weddings works with you to deliver the photos you're hoping for. Some factors include the length of coverage (just the ceremony or all day); coverage of the groom and his preparation; a presentation at the reception; and various products including wedding albums, gift albums, wall art and more. Wedding photography packages start from €990.
How many photographs will be taken during our wedding?
There is no limit to the amount of photographs taken during your wedding day.
Do we receive colour or black and white photographs?
Yes, as all of your images are captured digitally, any image can be produced in colour or black or white. Your wedding album can be made up of both colour photos and black and white photos, even if we don't like to mix colour and black and white pictures in the same double spread.
How early should I book the wedding photographer?
The timing of booking a wedding photographer will depend upon several factors.  First consider what time of year you're getting married.  If your wedding will be during the summer you may want to consider booking your photographer as early as 12 to 18 months ahead of time. Call Orchis Weddings before you have booked your wedding venue to confirm his availability before signing the contract with the venue.  In any event, it's in your best interest to have your wedding photographer booked at least 10 months in advance.
How should I decide my photography budget?
Before asking yourself how much you should spend for your wedding photographer, first think the importance that your wedding photography will play in remembering your most important day. Many couples believe after apportioning as much money as they have already on their wedding day that preserving those memories are the greatest investment they can make. You will keep the pictures for ever.
How do I find the right wedding photographer?
You should choose a wedding photographer based on several considerations.  First, of course, you must love his work.  Look for a photographer whose work moves you, whose style you love, and who tells a story the way you want your story to be told  The second factor to consider is personality.  Since your wedding photographer will be with you and your fiancé for a significant portion of your wedding day, and you will have close dealings with him or her both before and after the wedding, you need to make sure that you feel comfortable with him.
Some photographers have offered to cover our wedding photography for € 500 and give us the digital files. Wouldn't that be a good way to save money?
Wedding photography is similar to other services in that there are people operating at all levels of experience and expertise.  Pricing is one way that those with the most experience or expertise distinguish themselves.  So, if you commission a wedding photographer who will shoot all day and hand over the files for such a low price, you may not be getting the quality images that you'd hoped for.  Wedding photographers operating at this level are often either beginners with little experience or casual part-time shooters.  Most professional wedding photographers have invested hundreds of hours perfecting their craft, from the actual use of the camera to the skill and artistic ability required to create the perfect album design.  Keep in mind that operating any small business incurs expenses, and professional wedding photography is no exception.  This includes not only standard photographic equipment, but also more specialized items and backup equipment.  Wedding photographers who charge as low a rate as you describe may have neither the backup gear should something go wrong nor the insurance to cover themselves in the event of an accident.
Why will Orchis Weddings copyright the pictures they take at our wedding?
In the field of wedding photography, copyright is a form of legal protection that wedding photographers have on their images, layouts, designs and other artistic works.  This protection grants them the exclusive right to reproduce or display their images, or authorize others to do so. A photographer is granted copyright at the time the product is created.  Copyright does not need to be claimed or registered to belong to the photographer, nor does a notice of copyright need to be present for copyright to be in effect.  Copyright is in effect for 70 years after the life of the photographer.  It's illegal to violate any of the rights held by the owner of the copyright.  It's not necessary to obtain a transfer of the copyright to reproduce the images; a reproduction release will serve this purpose.  Transfer and reproduction releases need to be put in writing and signed by the photographer.
Can our guests take photographs at our wedding?
Off course, however we do ask to be the sole official wedding photographers. This allows us to ensure we capture every moment of your wedding day without obstruction.
Why is there such a price disparity among wedding photographers?
There are a host of reasons why some wedding photographers charge a lot and some will charge very little for their services.  A well-established wedding photographer with a great reputation who has been shooting weddings for a long time can command a higher price, and still might have more business than he or she can handle.  A wedding photographer may be shooting weddings part time who has a full-time job that pays the mortgage, so, in some cases, this wedding photographer can charge what he or she would like without concern about his or her basic living expenses.  If the wedding photographer is new, he or she might be more concerned with portfolio building than making enough money to earn a profit.  There is a misconception that wedding photographers makes a lot of money working only one day a week, but in addition to the actual day of shooting, there is usually at least 35 hours of back end work involved in each wedding.